Taste is always in style
Timeless simplicity
Kicking Goat is a well-styled Somerset craft cider with a thoroughly modern, and seriously crafty flavour. All apple, no kidding. Our cider is driven by one thing, a steadfast belief in both simple enjoyment and classic, elegant timelessness.
Freshly-pressed real cider, made with care, quality and refined in small batches with a flavour-first focus — what goes in matters. Seriously crafty, Kicking Goat is all apple, no kidding.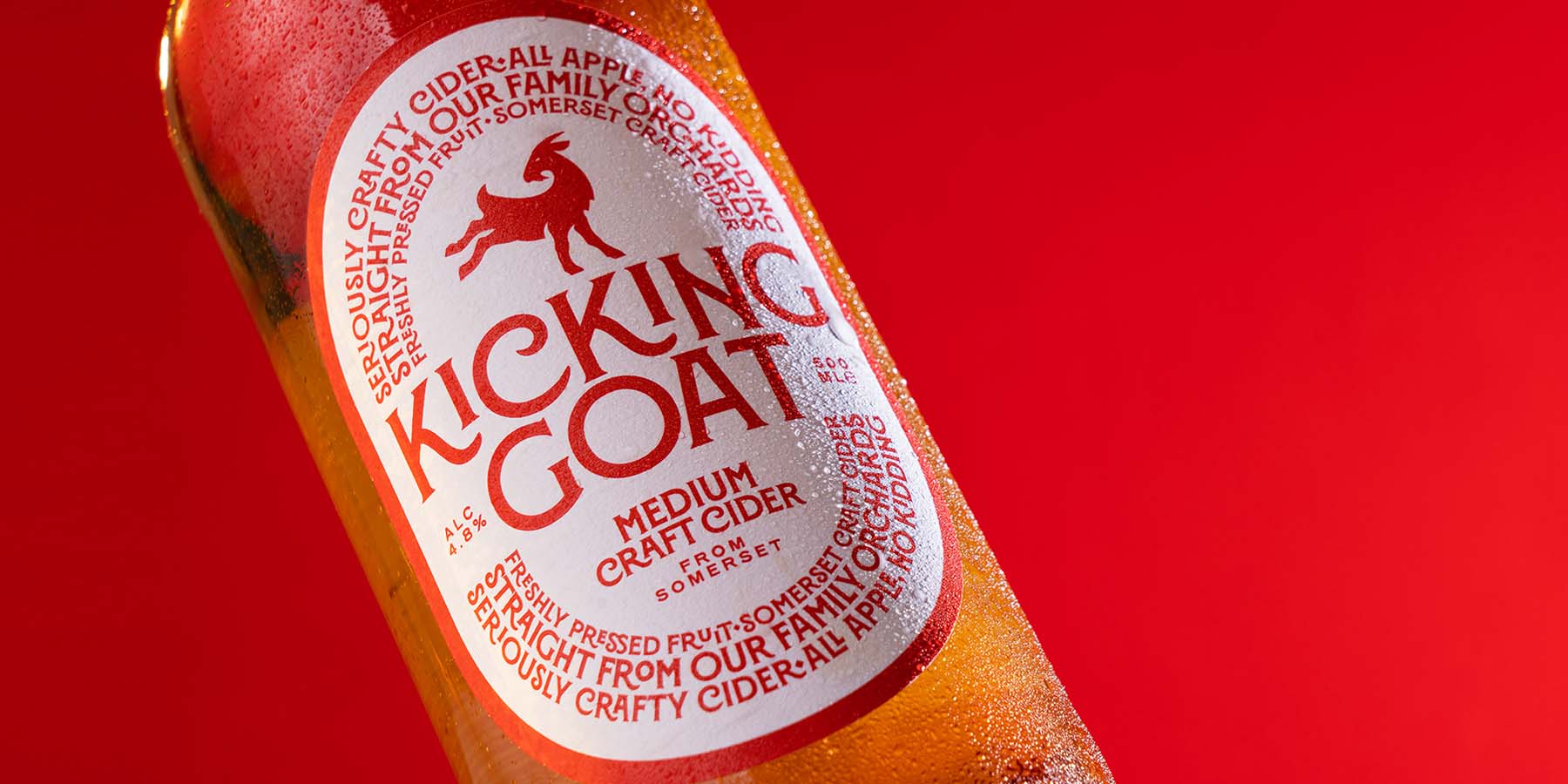 Proper cider
good taste is always in style
Made using freshly pressed juice, blending 17 varieties of the highest quality apples harvested from our very own cider orchards. A wonderful complex combination of flavour using apples including Yarlington Mill, Michelin, Bulmers Norman, Stoke Red, Somerset Redstreak, Dabinett and Stembridge Jersey. Kicking Goat is discerning in both taste and style. Complex in creation, simple in enjoyment.
Got our goat
can you kick it?
So… our curious name. Villagers remember a goat on the farm that would kick the fence down during harvesting to gorge on the apples. The Kicking Goat brand was born; a cider that expresses that same attitude, determination and love of fun in exactly the same way as our old goat had all those years ago. Everyone needs a cider with attitude. 
We have 17 of the best cider apple varieties in our 'romantic orchard' which all crop at a different time, making harvesting tricky but creating the most intriguing and complex blend. For beautifully consistent liquid, we quality check at regular intervals over seven months, ensuring a moreishly delicious, balanced and distinctive cider.
Kicking Goat is a premium quality, independent alternative, a craft cider with character that tastes every bit as good as it looks.